⚘


We collaborate with architects to create a story around their projects to make their ideas more visible in order to convince potential customers to stand out in competitions.
ONEPOINT CO_LIVING

Illustration for an Application by Stella Papier Architecture for a co-living building in the concerted development zone of Bordeaux

︎︎︎

STELLA PAPIER

Visual identity for an architect
duo based in Paris

︎︎︎

YIKES LIKES
A bad habit loop in competition for
Loopdeloop.org, Window theme.

Music: Philippe Wyart
Architecture: Septembre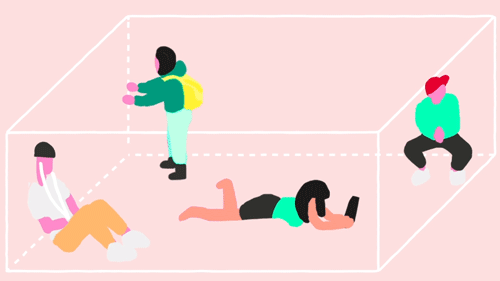 NÄSTA (Swedish for "next") is a yearly design workshop by Ikea's product development team in Asia. In the run-up to 20th anniversary of Ikea's presence in China, the workshop encourages young designers to search for inspirations through field studies, as an attempt to fulfill the future needs for better and sustainable co-living in the wake of rapid progress of urbanization worldwide.
EXPERTIZE
---
⎄
DESIGN APPROACH

Help you, architects, to better understand what you want to share with your audience and how to do it.

⍾
CONCEPT
Organize and clarify your content to make complex ideas accessible and define the medium that match the best the ambitions of your project.
⎇
EXPERIMENT
We appreciate challenges and we are always ready to step in new grounds .
Fast learning / Testing using your models from sketch up to 3ds max (using Rhino 3d).
⎈
ART DIRECTION

We can build for your project
a dedicated art direction and supervise your collaborators to make sure the outcome match your vision.

This include for exemple following up 3d artist / printing house.
⌆
IMAGERY

Based on your creative concept we create facisious graphics and illustrations in 2D / 3D.

Strong drawing skills enpowered by digital tools.

⎚
FILM

We can also give motion and
a sense of storytelling to your ideas using a vast spetrum of technics.

From 2d / 3d animation to projection mapping, VR and stop motion.